Guided Walking Tours in Italy & Culinary Tours
Why Italian Connection?
Italian Connection Tours specializes in hand-crafted cultural, cooking, and walking tours of Italy and beyond.   When you travel with us, you're treated like una della famiglia — one of the family.  We welcome you into our home, introduce you to our Italian friends, and ensure you have a truly authentic Italian experience that you'll never forget.
Italian Connection is frequently rated as the best walking tour company of Italy by its customers, who return year after year to explore the most beautiful regions of Italy.  Savor home-cooked meals and enjoy beautiful countryside walks in Italy led by Italy's top local guides.
Come explore with us, and immerse yourself in an Italy you'd never find on your own.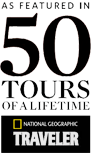 "Personal attention and insider expertise set these trips apart."
– Gourmet Magazine