A show dedicated to Mario Mariotti's "Animal Hands" is being held at the Istituto Innocenti in Florence, and other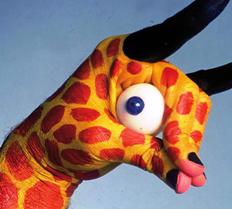 than gelato, it's the best way to perk up kids who've had enough of the Renaissance.  Children can also take part in a creative hands-on workshop and learn to paint their favorite "Animal Hand."
Born in the Tuscan town of Montespertoli in 1936, Mario Mariotti was an artist who lived and worked in Florence until his death in 1997.  In the 1960's Mario first got the idea of painting human hands as animals, and making them come alive with movement, and the Animani show features his colorful and ingenious "Animal Hands" creatures in photos and video.  This is a delightful way for the family to spend an hour in Florence, and the show is not far from the Accademia housing Michelangelo's famous statue of David, so it is easy to combine the two. 
Details:  The Animani exhibition runs from the November 29, 2009-April 11, 2010  Istituto degli Innocenti Piazza Santissima Annunziata 12 in Florence.  Hours Mon- Fri from 3.00 pm to 7.00 pm, Sat, Sun and holidays from 10.00 am to 7.00 pm
Reservations are necessary for the 1-hour creative workshops for kids ages 3 and up: Sat, Sun and holidays at 11.00 am, 3.00 pm, 1.00 pm and 5.00 pm. 
Info and reservations: Phone 055 247 8386  E-mail: [email protected]

Ticket prices: Exhibition – adults 6 euro, kids 3 euro.  Creative workshop: 5 euro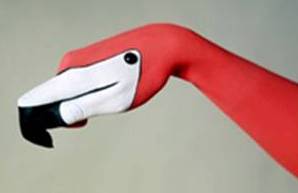 Special  offer: For every child who participates in a workshop, an accompanying adult receives reduced price admission.