Who knows how different my life would have been if my parents had been acrobats in a circus rather than government workers.  Perhaps in another life, I might come back as Moira Orfei, the queen of the Italian circus.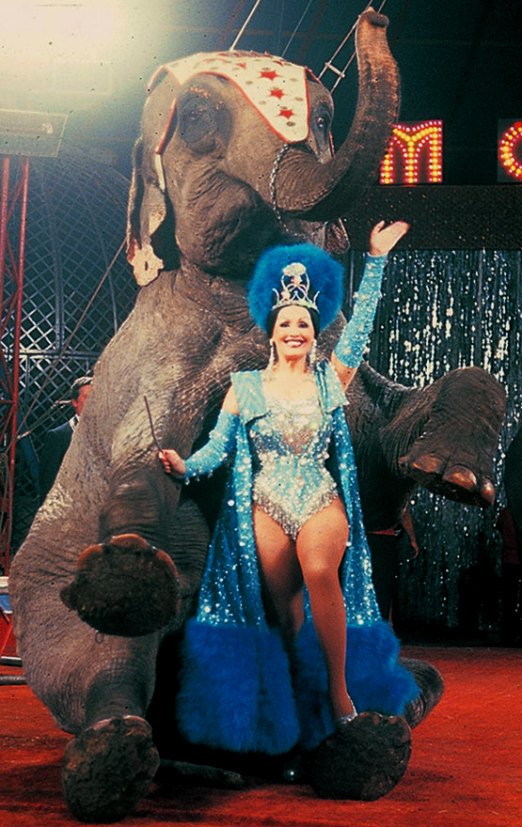 Moira (born Miranda in 1931 in Friuli-Venezia Giulia) participated in her family's circus act, before founding her own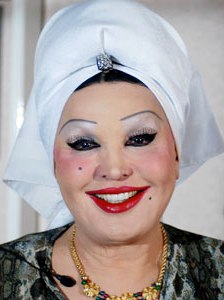 company in 1960, called The Circus Moira Orfei.  Her performances included her work as a trapeze artist, trainer of doves, and an elephant tamer, which make for a fairly impressive resume.  Even more impressive is her magnificent black hair, piled on top of her head like a tower that defies gravity.  Coupled with her heavy makeup and flamboyant clothing she is hard to miss in a crowd.  On a bad hair day, she wears an exotic turban.
She has kept this extravagant look her entire life, and in the process has become one of the most recognized faces in Italy, with circus posters all over Italy bearing her unmistakable image.  It was the film producer Dino de Laurentiis who told her "never to change, because only women without a personality continually change their look."  To this Moira observes that in Italy "there are 60 million of us, but I'm the only one like me."  
Even without meeting the other 59,999,999, I'd venture to say that is an accurate statement.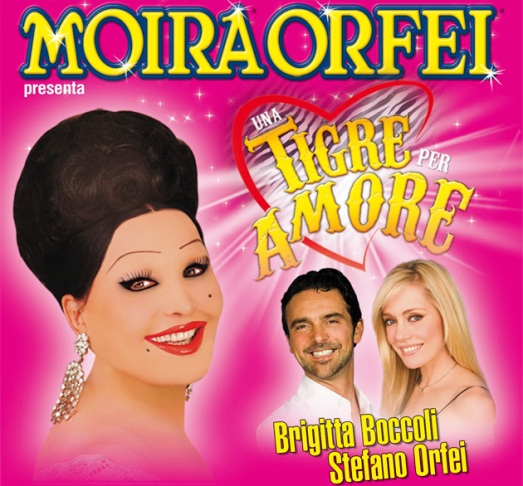 Though she no longer performs, she still travels with the circus in a huge and outlandishly decorated caravan that is her home, and comes onstage to wave and blow kisses to the spectators, truly deserving her self-proclaimed status as "Queen of the Circus."