Guidebooks often describe Sicily as a "land of contrasts."  I wonder if this is what they mean:
Beautiful lovingly cultivated land – olive groves, carob trees, fields of hay, pastures of wildflowers.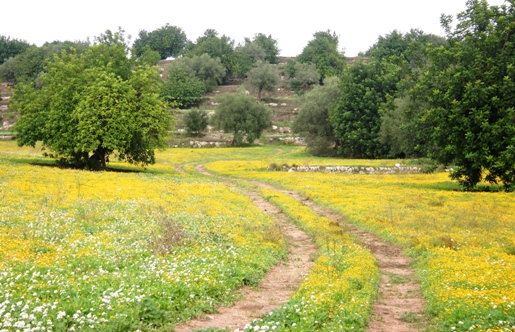 Across the street there is a huge pile of rubbish.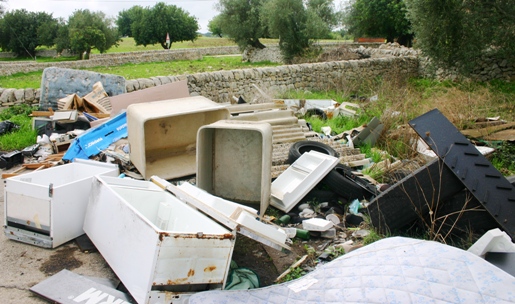 At first glance I see an old refrigerator, several tires and mattresses, a broken toilet. The most alarming item is an old water tank made of Eternit, which contains asbestos – not dangerous, mind you, unless it is broken or cracked.  This tank is shattered.  
Not far from here, heading towards the coast on a birdwatching trip, I stop to ask a local for directions. He explains where to turn left by the huge pile of litter.  The way he describes it, the pile is a permanent fixture.  I arrive at the marshes where Europe's largest variety of migratory birds come to rest, among thousands of used tires and unspeakable amounts of  rubbish. Revolted by the filth, I turn the car around and escape.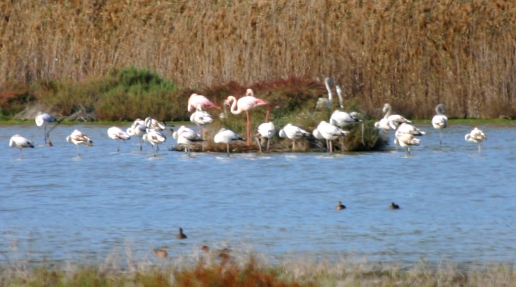 On the way back home along my favorite back road, the tiny farms are neatly framed in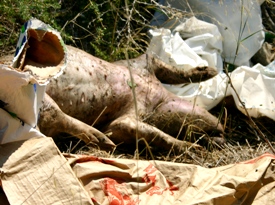 hand-chiseled stone walls. At the corner of two walls, someone has dumped a pile of trash, and in the midst of it lies a dead pig. 
During the time I have lived in Sicily, I have seen the litter phenomenon worsen.  Before, it was limited to certain areas of Sicily- the poorest and least cared for- but now the problem is everywhere, including our formerly pristine province of Ragusa, known among Sicilians as "the island on the island."  Sicily is a unique place with astonishing archeological treasures, splendid countryside, stunning baroque towns, wonderful traditional foods, and yet it is being continually violated and abused.  This makes me furious.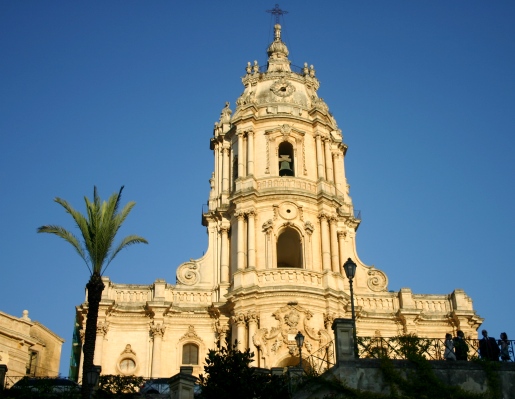 Citizens of Sicily, mayors of the towns of Sicily, heads of the provinces, governor of the region, all the tourist offices, this is what I think: There is no excuse for this.  But maybe I am wrong, so please, Sicilians explain this trash to me. 
Explain it to Unesco, the organization that has placed many Sicilian sites on their World Heritage List.  Explain it to the tourist, who comes to enjoy your food grown in this very countryside scarred with rubbish and toxic waste.  When a visitor asks me why there is so much litter, should I respond: Sicilians are uncivilized pigs?  Do you have a better explanation?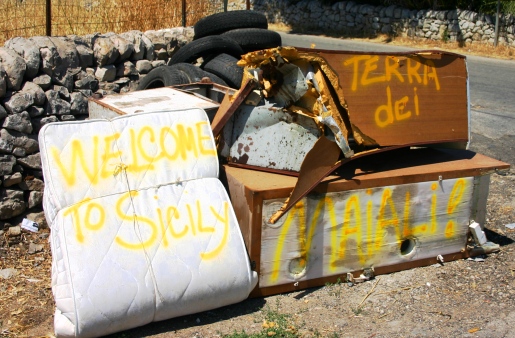 I write this post because I love Sicily, and I want to welcome visitors to this island that is my home.  But there are times I also hate Sicily, when its apathy and ignorance are too much to bear in silence.